Not gonna write too much about this week…but just wanted to acknowledge it because I really like this show!  It cracks me up!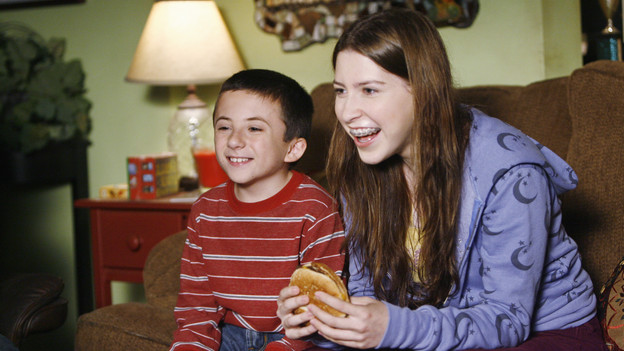 First of all, Sue is my FAVORITE Heck child.  She is just SO dorky…SUCH a "loser" of sorts…BUT SO lovable…
When she first saw that boy…her expression was priceless!  And how she couldn't talk around him…HAHA!
That SHIRT that she made of the two of their faces surrounded by a heart…and "4 Ever" on the back…HILARIOUS!  Thank god she didn't actually wear it to school…!
Felt so bad for her when she tried to do a "big gesture" by serenading the boy over the PA system…OMG!  Even tho everyone was laughing, thank god noone really knew who she was to laugh AT her…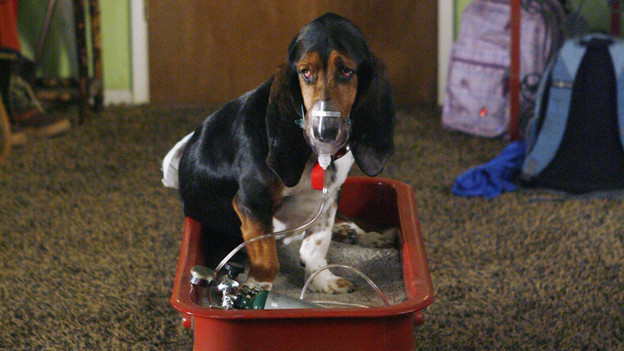 Doris the Dog.  For an animal that can't say a word…she cracked me up just as much! 
What a perfect type of dog to get for this role…those droopy eyes!  ROFL!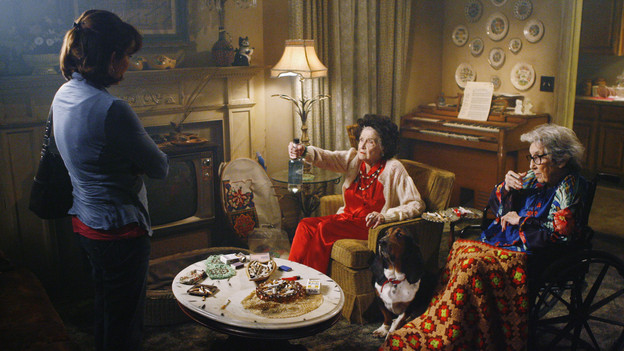 Frankie really does too much!  Everyone needs her and she tries to be there for everyone!
She really is quite a "wonder woman" of sorts…
Her 15-minute break/vacation in the work restroom was pretty funny…A minipad on her eyes!  OMG.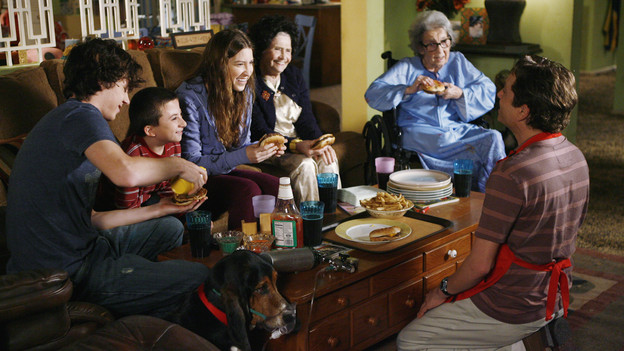 One of the best things about this show is that it really does have such endearing moments in every episode!
The little "family dinner" with Bob at the end was so sweet!
When Mike "stole" Frankie away so they could celebrate their anniversary and buy their carpet…AWW!  No matter what they're going thru…they're still A FAMILY that cares about each other and is there for each other.