You all know how much I DON'T LIKE Grey's Anatomy.  BUT, because of the darn crossover episode tonight of Grey's and Private Practice, unfortunately I had to tape BOTH.  Lucky for me the bits of Addison on Grey's were so limited that I could literally zip thru it in 15 minutes!  Yes!
And to be honest…even those few moments on Grey's were NOT necessary!  Totally could've just jumped in PP and caught up on my own…Oh well.
On to the good stuff…Private Practice!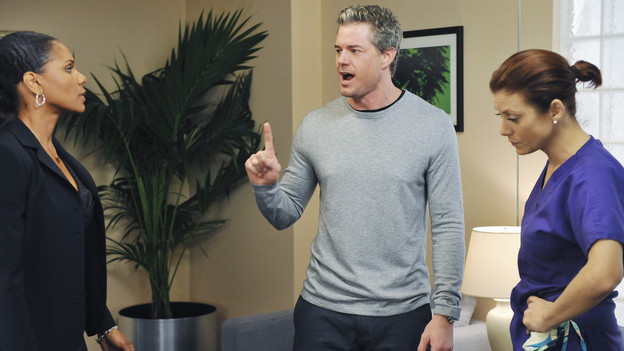 To be honest, this was one of their weaker episodes.  Having the crossover didn't help much at all.  If anything, I think it made it worse.  Mark come to Los Angeles to get Addison to operate on his pregnant daughter?  Eh.
I DO think that Eric Dane is QUITE attractive tho…and always have…so if ANYONE from Seattle Grace was going to come over, I'm glad it was him.
Umm…bedding Addison within the first 10 minutes of the show?!  Seriously?!  I have never seen Addison and Mark together as a couple, but…just by looking at them, I can tell they could definitely be a "hot" couple.  But the sex in her office was kinda lame.  Not to mention having Sam AND Pete walk in on them.  Come on!
Might have been kinda cool if Mark ACTUALLY left Seattle Grace and moved to Oceanside…but we all knew that wouldn't ACTUALLY happen.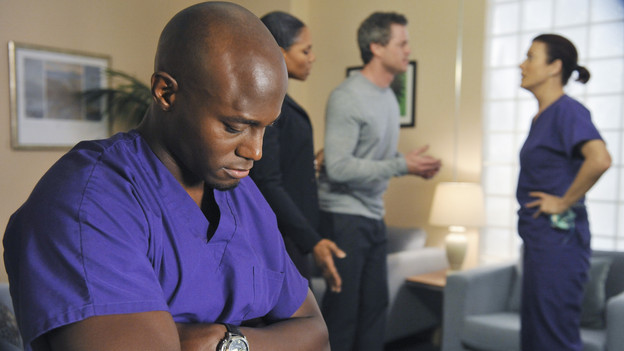 I know a lot of you don't like the idea of Sam & Addison getting together as a couple, but…I LIKE IT!  I think it was so cute how Sam was being so protective of Addison…
Addison needs someone as loyal and dependable as Sam.  BE WARNED:  They totally are going to go in that direction…I just know it!  I mean…why bring up the topic AT ALL if you're just gonna shut it down in a split second?  It'll resurface soon, I'm sure…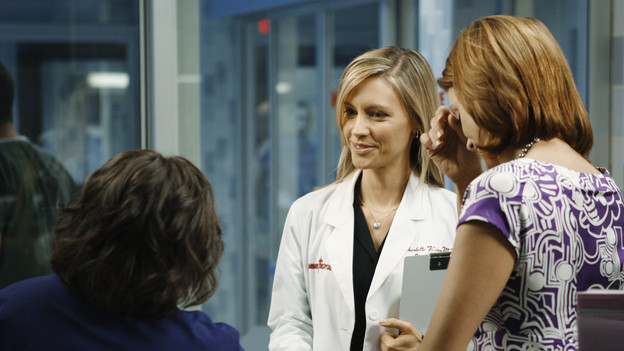 Wow.  The whole Cooper/Charlotte tension finally came to a head!  And boy was it ugly!
Their relationship finally ran its course.  Cooper obviously couldn't get over Charlotte's lying, and Charlotte just couldn't open up Coop as much as he wanted.  It was doomed.
Some of those words those two were using to describe each other…Ouch.  Harsh.  A bit mean on both sides, I have to say.
Felt bad for both of them actually…I do think they both really, genuinely loved each other.  They just couldn't make it work.
The whole Dell/Betsy thing…so sad!  I still understand where Dell was coming from…but he should have let Betsy see her mom one last time.
Glad Naomi finally told it to Dell straight…then he apologized to Pete…admitted his mistake to Betsy.  Now they can really try to mend their relationship.
OMG.  Maya is pregnant?!  Oh boy.  If the way Naomi reacted to just seeing Maya with that boy was ANY indication…this news will NOT go over well.  And based on the preview for next week…that is an UNDERSTATEMENT.  Of ALL things to happen to Maya…
Better be prepared for some DRAMA next week…