Don't have too much to say about this week's episode: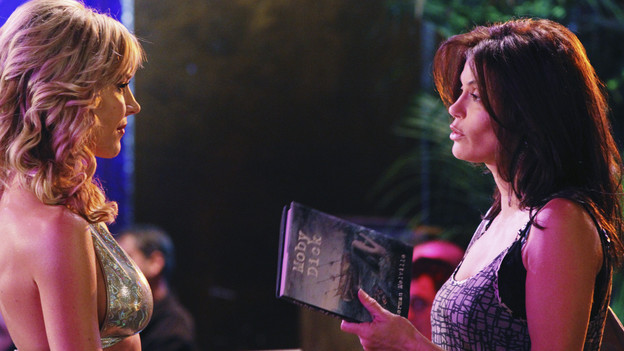 I liked the stripper that Susan befriended.  She was a cute girl!  Felt bad that she wanted to break out of the business into a more "normal" job, but it's hard to get out of that "bubble."
MJ had THE best lines in this episode!  "You know you can give me a bath if you want to…"  WOW.
Orson & Bree…can't imagine ever getting to that point where you want to kill yourself.  I'm glad Bree was able to convince Orson not to do it, but I wonder if she'll be able to fall back in love with him.  At least she's willing to try!
Gaby's storylines are always very entertaining.  It's so funny how nowadays Gaby seems to be taking on a more "responsible" role…like protecting her niece from getting pregnant, and fighting with Angie to do it!
It was hilarous to see Jane Leeves get to do a bit of some comic relief there in her Shakespeare play!  "I have sort of a gift…"  Umm, yeah…right. :-p