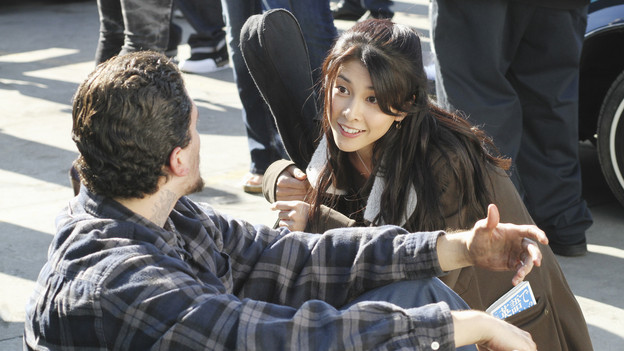 I really like Keiko!  She's super cute!  Very gutsy of her to just go up to all those "punks" and start talking about the cars, etc…I would've been pretty scared!
Don't quite understand why they spent so much time showing her storyline tho…guess they're setting stuff up for Bryce's storyline.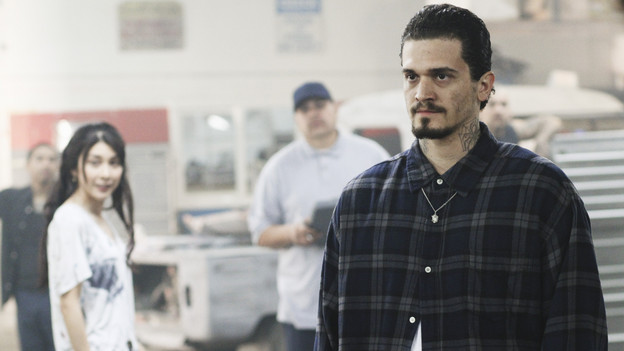 BTW, didn't Keiko's "boss" kinda look like a mix of Glee's Matthew Morrison (Will) and Orlando Bloom?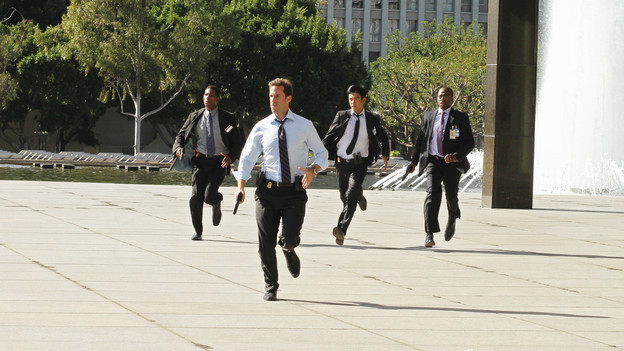 A mole on the inside!  They're taking a cue from 24!
I was thinking maybe it was Demetri…I mean, he was the only one who DIDN'T get questioned because Mark trusts him so much…
I figured that the mole WOULDN'T be someone "minor"…that it would have to be someone we KNOW pretty well.  Then they pinpointed Marci.  So it WAS one of the minor characters…
PLEASE…couldn't be Janis…I like and trust Janis!
THEN the end…JANIS?!  Seriously!  Did NOT expect that!!!  That was a good one!  It was like a DOUBLE layered rouse.  Man.
So even tho they recognized Marci giving off those "tips" with her coffee and sugar…if Janis was the OTHER mole, how did SHE get the tips out?!  Or how did they work it out?  I'm guessing Janis is more of the "mastermind" and Marci worked below/for her.
Simon now knows that Janis is bad…so why did she reveal it to him?
Pretty good ending, I must say.  Nice little twist.