Yesterday I posted about how Kate Gosselin will be back on TLC in 2 different shows airing this summer – Twist of Kate and Kate Plus 8.
Kate spoke about her upcoming TLC show, Twist of Kate, at the Discovery Communications' NYC Upfront Thursday.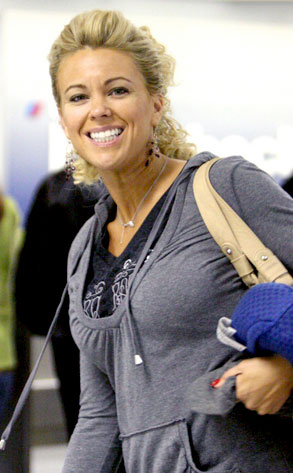 The show, which debuts this summer, will follow the single mother, 35, as she raises her eight children, as well as profile other women who are also in their own challenging situations.
"Every day I hear from women across the country who have incredible stories but are overwhelmed with their lives, asking me for advice on everything from potty training to organization," the current Dancing With the Stars disaster explained. "None have asked for dancing advice, however. Just thought I'd add that."
"So on my new show Twist of Kate, I'm going to spend a few days in their lives experiencing their challenges firsthand and lending a helping hand and maybe even some time off," she went on.
As for her own kids, Gosselin said she's "thrilled" to announce they'll be returning to TV. For some specials this year, she said they'll be "taking some fun trips and having some great adventures. They're very excited."