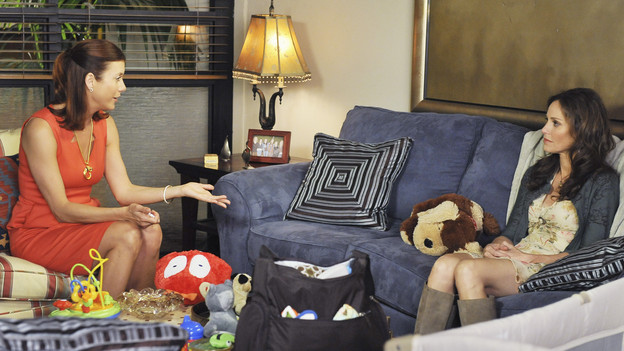 I'm very glad that Violet and back and seems back to normal again…and that she wants to be part of Lucas' life.
I can understand that she basically just DUMPED Lucas on Pete's lap to raise, but…she really was going through a lot of stuff, so at the time, she wouldn't have been good for Lucas anyway.  But it IS hard for Pete, especially after all this time…to just give up some of Lucas to Violet.
Addison has been a constant in Lucas' life as well…pretty much a mother figure really…so I can see where it's unfair for her to have to just let Lucas go too.
I'm a bit biased because I don't really care for Addison with Pete, and I like Violet…so I'd have to say Violet right now.  But I do think Violet may have to be a bit patient with Pete (and Addison) for now…they have to ease into the idea of the fact that she's back.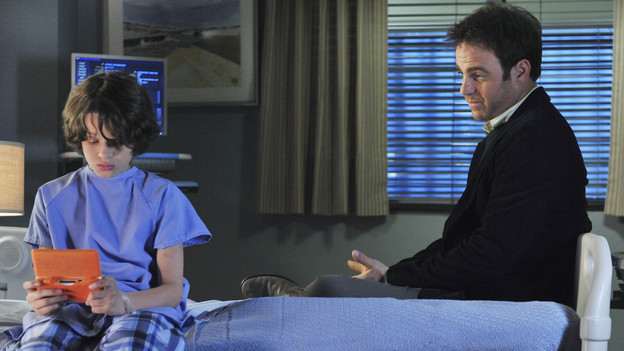 Wow…Cooper revealed some major family history that we didn't know about.  That explains A LOT as to why he has issues with certain things…being 2nd choice…
I'm still not in love with Cooper tho, so I don't necessarily feel sorry for him as much as I probably should.
Oh no…so they ARE going to go down the whole Charlotte road again with Cooper…I mean, it's obvious they both still have feelings for each other.  I was just done with their relationship already…could do without seeing them together again.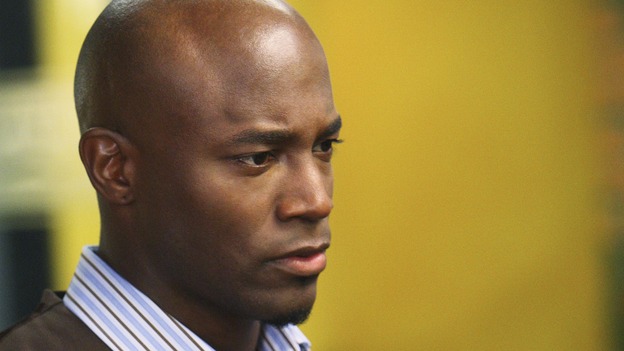 Thought it was so funny how Sam referred to himself as "the cake" to Addioson…not just any cake…good cake – "double chocolate with raspberries on top."  LOL!  So cute! 
Wow Sam!  Talk about making a move!  Might as well just GO FOR IT with Addison.  Now's the time…I thought it was pretty ballsy, and I'm glad he just DID it.  I mean, Addison was kinda egging him on by agreeing that he was "the cake"…
Addison needs to decide what she really wants.  As she says, if it wasn't for Lucas, I think her decision would be a lot easier.  But now that Violet's back…that throws a MAJOR wrench into things.  We all know that Pete & Violet aren't over yet…altho in the previews it's gonna get pretty ugly with the whole custody battle and all…
Team VIOLET vs Team ADDISON – Who's team are you on?