Today was The Ellen Show's Season 7 premiere, and Ellen had the Season 5 Top 10 of So You Think You Can Dance on her show…she danced a choreographed (by NappyTabs) routine with them!  It was great!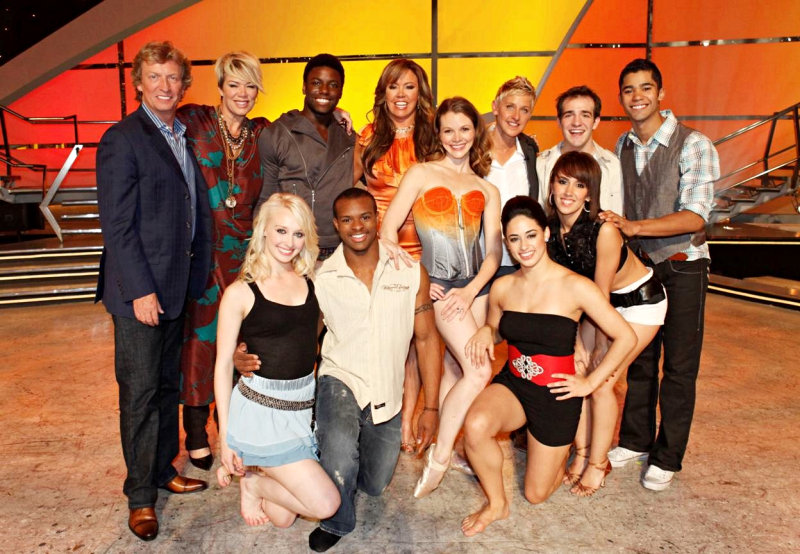 It was a pretty long routine, and there were a lot of steps for Ellen to remember!  If you've ever watched Ellen's show…she LOVES to dance.  But this kind of choreographed dancing is NOT what she's used to. 
She did a great job!  So fun!
Watch the clip HERE.