Well now…this episode was SOMETHING.  Let's jump right into it: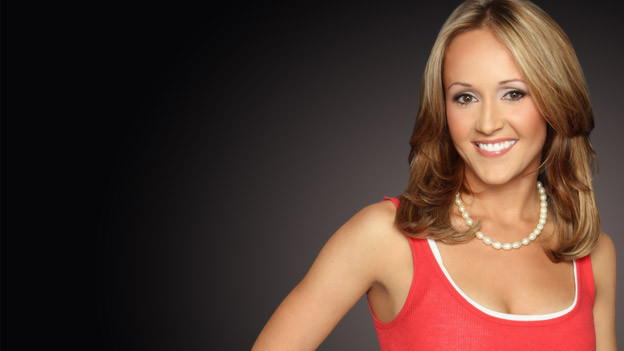 Although their first date together early on was PRETTY cute, I have to say Ashley never really stood out to me much after that.  There was something about her that irritated me, and sure enough…she couldn't quite keep it out of the picture.
The date with Brad was just…AWKWARD.  And I gotta say, in my opinion, a lot of it was due to Ashley.  I totally don't blame Brad for "getting down" with all the deep questions.  And Ashley WASN'T answering ANY of them CLEARLY.  Like she just kept rambling, and wasn't really giving Brad any kind of "hope" for a real relationship.  You can tell how CAREER-DRIVEN she is, which is fine…but really, she didn't make Brad feel comforted AT ALL that there was a place for him in those plans/dreams.  Then when Brad started getting frustrated, she didn't HELP things AT ALL.  If anything she got even "quieter"…and you could tell that she was getting frustrated with how Brad was acting too.  She was just irritating me already.  But that's why this show/process is so TOUGH…you feel all this PRESSURE to have to create a FULL-BLOWN romantic relationship with someone in a matter of WEEKS!  In a real situation, you wouldn't feel the NEED to get SO DEEP SO FAST.  But on the other hand, Ashely was NOT giving Brad much to work with.  I think they needed this awkwardness…so that they (or Brad) knew that this was NOT going to work.
When Brad said goodbye to Ashley during the rose ceremony, you could tell Ashley was quite annoyed with the outcome.  But realistically…COME ON ASHLEY…how can you think that after THAT date, that you WOULDN'T get kicked out?!
EMILY vs CHANTAL
We have our Top 2!  And I seriously wouldn't have thought Chantal would be there, if I'm being honest.  If I'm looking at these two ladies, for me there's no contest.  Emily is MILES AHEAD of Chantal, imo.
You know that Brad & Chantal have chemistry…no denying that.  But for me, that's about ALL there is.  He says he feels the most comfortable with her…which if you compare him with her versus Emily, OBVIOUSLY Brad is a "basketcase" around Emily…but in a sweet way.  But I don't feel like Chantal is a LIFE PARTNER for Brad.  Yeah, he can have a good time with her and all, but…his WIFE FOREVER?!  Uh…NO.
Emily is so sweet and genuine…you can TELL when she told Brad that she's falling in love with him, that just MADE HIS LIFETIME.  It's still funny to be just HOW nervous Brad still is around Emily.  He's really got shake that off already!  I mean…in two weeks he could be PROPOSING to this woman!  But what's making me torn about Emily is that I KINDA feel like she's TOO GOOD for Brad.  I really do – I'm using Brad's "favorite" term.
 I think if he picks Em, the whole instant fatherhood thing will be the most difficult for him to handle.  But if Brad actually does propose to Emily and they actually MAKE IT, I gotta give it to Brad…he would've come a LONG WAY.
What do you think?